Friday, March 16, 2018 / by Rob Hale
In today's market, real estate transactions can move really quickly. In fact, we got some of our recent listings under contract in less than one week. However, these decisions can also take quite some time when our clients have different life factors that influence that decision.
But that's ok with us. We stick by our clients throughout the whole process, even if they are years away from buying or selling. Take it from Kathy, who recently said this on
our Facebook page
: "Rob Hale stayed in touch with us for over a year and a half until we were ready to sell our home, and we appreciated his time to keep in contact with us."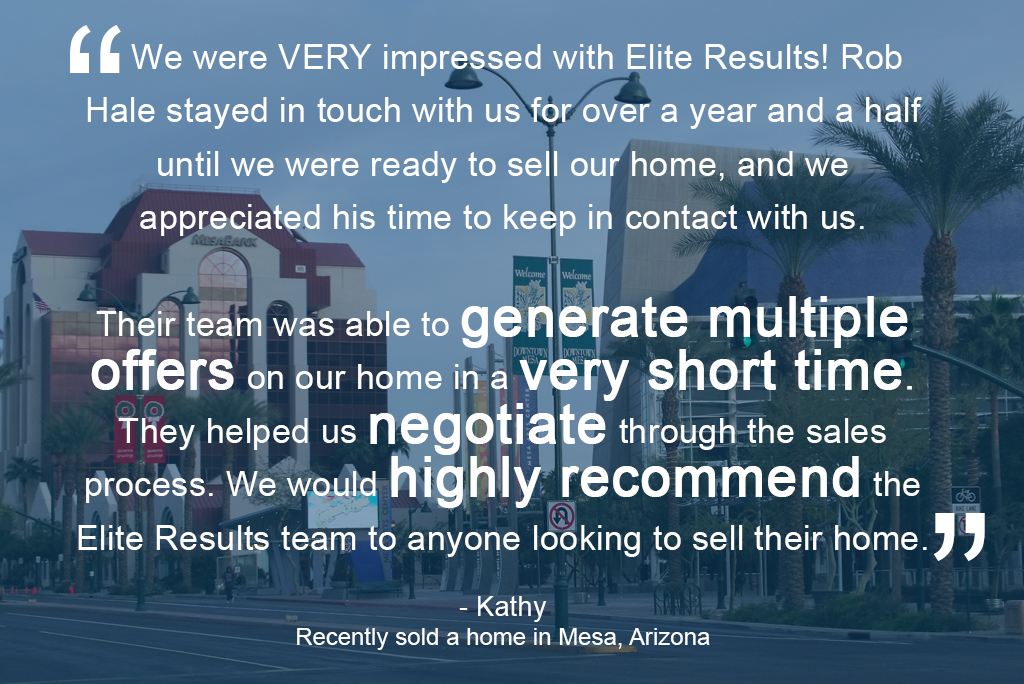 We just got a different client under contract whom we had originally met with two years ago. We gave them some advice on how they could update their home, knowing they would sell within a few years. And it worked! They have been able to enjoy their updated home, and also see it quickly go under contract once they were ready to sell.
Having longevity in this business is such a blessing, because it means we get to see more clients come to a positive resolution. Results like these are what inspired me to start my own team in 2013 and then open up Elite Results Realty.
Here is a
new video
that briefly tells our story.
We would love to help you out with any of your real estate needs, even if you aren't ready to pull the trigger quite yet! And if you need some counsel to help decide what to do, then you know who to call! 480-845-0048
---